Books
Here are some books and ebooks about English bulldogs…
———————————————————
English Bulldogs Secrets: Secrets To Protect Your English Bulldog From Potentially Deadly And Costly Health Problems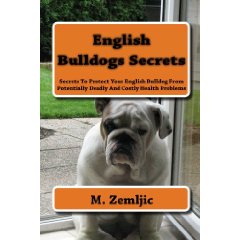 Everything You Will Ever Want To Know About Your English Bulldog To Create A Wonderful Relationship And Having A Fun Time With It.
What is not so great about bulldogs is that they are subject to many diseases. But do not worry you can prevent many of them if you stick to some rules.
Taking care of English bulldog should not be too pretentious. You only have to follow advices in this ebook and you will have healthy and happy dog.
English Bulldogs Secrets: Secrets To Protect Your English Bulldog From Potentially Deadly And Costly Health Problems
Click here to get this book at Amazon… 
———————————————————
Secrets to Dog Training – Stop your Dog's Behavior Problems!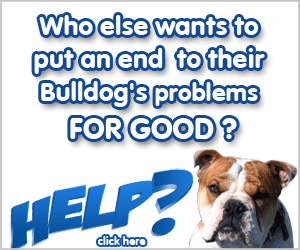 Secrets to Dog Training presents detailed look at how to prevent and deal with common problem behaviors exhibited by English bulldogs and other dogs. As the owner of a moderately troublesome mutt myself,
I've spent a lot of time searching online for resources on dog training, and I have to say that details and knowledge level contained win this special book is something that you will hardly find in any other book.