English Bulldog Kennels
Respectable
English bulldog kennels
are not that many so if you are hoping to buy a dog that will fit in with your standards and ideals the best way to source them is to get in touch with breeders who do not only commercially breed but also put their heart and passion for the dogs first. English bulldog is a good breed for a family dog. Its temperament is good and they crave for affection. This makes them very loyal and attentive to the needs of their owners. They have a very muscular build and in their maximum height (at around 16 inches from shoulder to ground) they can be intimidating to look at. They are great guard dogs as they are very vigilant. But they are also very gentle animals that would be great for your kids to play with. Their signature attributes are their big head, wrinkled face and neck, short and stocky body, pale red or yellow color and they walk with a very distinct waddle that is associated with the placement of their legs in their body. These dogs might be common but they are hard to find breeds not to mention looking for breeders that are passionately into this specific dog.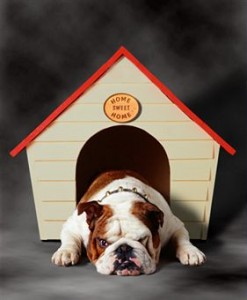 The first step that you have to do in your search for English bulldog puppies is to find a local breeder. This is more on convenience because when the breeder is near you can easily go there and check for yourself the kennel. You can also get to know the breeder in a way that can help you decide if you want to buy dogs from him or her. The breeder plays a very crucial role in the quality of the puppies. Since bulldogs love to be in a loving and attention-filled home the breeder can already inject this kind of environment for the puppies. That is why breeders who are not primarily in the business side of it all would actually be the better equipped to give you great, well adjusted dogs. Some breeders would even raise dogs inside their homes rather than put them or alienate them in a breeding facility outside their house. This can give you enough information on the breeder you are dealing with. Puppies that are raised in a loving home are well adjusted to people and would put them on the right path for a very responsive family dog. It is often true that good breeders have longer waiting lists because they do not breed their dogs as often as their dogs can. They put healthy intervals between having their dogs impregnated to make sure of a healthy litter all the time. If the dog is bred locally then you do not have to go back and forth on the opposite side of the country to get a reservation, check and fetch your puppy when it is ready for pick up.
The bulldog puppies you buy must be from a reputable breeder. Your "local" search must end when you do not find a good breeder in your area. Reputation is not just about what others say. The breeder of your choice must have the paper work to prove it and the necessary credentials to witness his ability and experience as a breeder. Not only that, you must also be sure that he is an expert of the dogs he breeds, in this case an English bulldog.
The next best place you can find a good dog breeder is over the internet. The main drawback of this option is that you cannot have a chance to get to know the breeder. You can however compensate for this by making sure that the breeder you are dealing with is a member of the American Kennel Club (AKC). You can also read the online reviews of English bulldog kennels just to be sure that they are really worthy for a puppy purchase. These online breeders also take many measures to make sure that the buyer they are dealing with will take care of their dogs. This is a subtle but profound sign from a professional breeder. You can also use this as a way to check his passion for his dogs. Do not be impulsive in buying bulldog puppies. Take the time and extra effort in making sure everything is smooth and right.