British Bulldog Breeders: the Guide in Finding the Right One for You
Finding the right British bulldog breeders can be an exhaustive process. This is an important aspect in having a British bulldog as a great qualities of the dog can be pointed on the breeding method it had undertaken. The mother of the puppy, its living environment and the way it was handled from birth are all important parts in its development as well as potential condition in the future.
It is important to make sure that you got your dog from a responsible British bulldog breeders. In order to do this, you should deal only with reputable breeders who is educated and knowledgeable in breeding British bulldogs.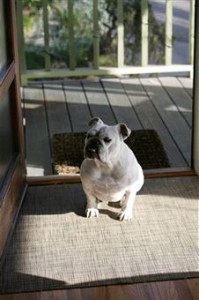 One of the best thing to do in your search is to have a checklist in order to eliminate breeders not up to your standards. You can start by asking friends and relatives who are dog enthusiasts to give you insights on your list of breeders. After short listing potential British bulldog breeders, it is time to contact them. Ask a lot of questions and if satisfied, you should be able to set an appointment to visit the place where the breeder place his dogs. Insist on seeing the mother dog and be wary if this request is not granted. It is important to check on the mother of your potential puppy to assess her overall health condition. This is a good predictor on the adulthood outcome of your puppy.
Be observant on the other dogs as well and how it is treated and their living condition. Be on the lookout for possible puppy mill breeder as they produce inferior puppies. The dogs they have is not given the right care and love that should be given to dogs. As a dog lover yourself, this kind of enterprise should not be tolerated.
Ask for the necessary documents as well as other paper to proved the breeder's credential. Paperwork is important to be sure legitimate breed. This is important also if you have plans to participate in dog shows in the future. Ask a lot of questions to the breeder as his answer will guide you in choosing the right one.
Follow your instinct and be observant. Good British bulldog breeders can assist you in choosing the right pet for you and will not be there just to make the sale.
More Articles About English Bulldogs: