A Quick Look on Free English Bulldog Phenomenon
Many breeders did not anticipated that there will be a time where you can witness a free English bulldog available in the market. With recent economic recession, the effect on all commodities are in domino effect affecting every business including the pet industry. Many people are looking for lower priced or even free pets instead of buying superior but expensive show dogs with good bloodline.
The prices of dog supplies including dog foods are also on the rise prompting breeders to go slow in dog breeding. Most bulldog puppies because of their higher price range are left unpicked as many people are shying away in buying them. These goes a double whammy for the breeders because not only they cannot recover their profit if their puppies are not sold, they are also continuously losing due to everyday foods and needs of the puppies. This prompts many breeders to bargain their bulldog puppies.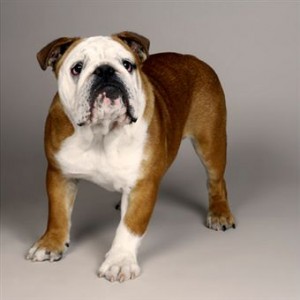 Bulldogs is one of the most expensive dog in the pet industry because of the simple reason of supply and demand. They usually gave birth to only one to two puppies each pregnancy. Puppy delivery can be another serious expensive liability in bulldog breeding as its large heads can be a hard to deliver normally. Cesarean delivery is often used in delivering the puppy.
Bulldogs owners are also affected with this hard times. Bulldog, being a pure breed is prone to many illnesses and vet fees ads to many of its owners woes. Many bulldog owners cannot afford to keep them anymore nor they can afford seeing their pet suffer with them in this hard times. This inability of care prompted many owners to give free English bulldog. Some of these bulldogs turned up in most shelter and rescue centers. These agencies can be a great source for free English bulldog.
Adopting bulldogs in shelter home is not an easy process. it is very expensive to take care of as it is prone to many illnesses. Dog rescue center will see to it that an adopter can provide continuous care and love for the adopted English bulldog.
The phenomenon in the pet industry can have negative impact on those investing in this commerce. Fortunately, it has its good side by providing free English bulldog to those who are wishing to have but unable to buy one before.
More Articles About English Bulldogs: